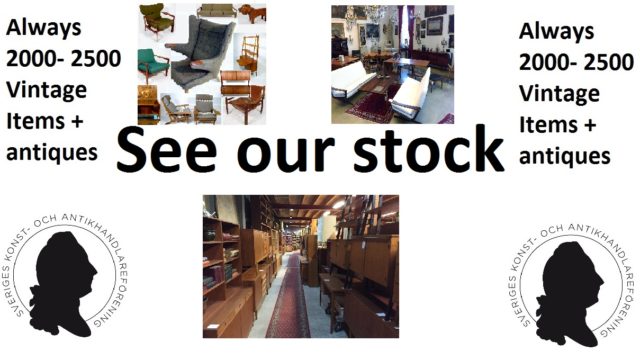 Our stock, updated 2018-02-19
Scroll down on this site to see our stock (Antiques in the end).
Click on the picture and below the item you will se the item number.
For  information, more pictures and price, please email the item numbers to Lenni,
Vintage 2
Antiques
Follow us. Share.